---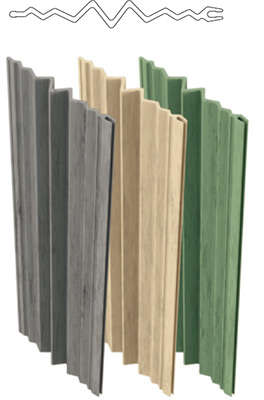 Panel
Dimensions: 35 x 270 mm
Colours: Jade, ecru und platinum
Lengths: 160,2 cm (available in a 210 cm version for structures which are adapted to the slope)
Thickness: 6 mm
Requirement: 7 units per field
---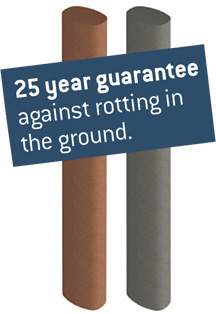 Post oval
Dimensions: 60 x 90 mm
Colours: Terra brown and graphite
Lengths: 220 cm und 270 cm (available in a 360 cm version for structures which are adapted to the slope)











---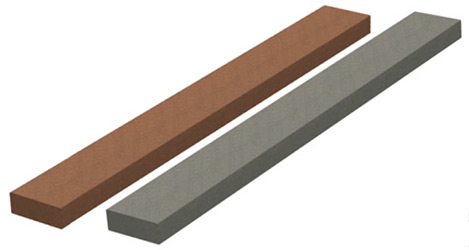 Transom
Dimensions: 40 x 112 mm
Colours: Terra brown and graphite
Lengths: 178,6 cm (available in a 360 cm version for structures which are adapted to the slope)
---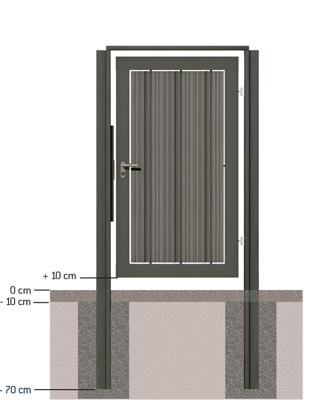 Door and Gate
Dimensions: 102 x 185 cm (Frame:112 x 270 cm)
Colours: Frame: terra brown and graphite, panels: jade, ecru and platinum
incl. fittings, pre-aligned for profile cylinders, production available on request


Attention: Connect the frame to the post in a force-locking manner using 5 M8 x 80 screws per side, connect and then encase into concrete together.
---
Fence set with stainless steel bar
Gradient on up to 10% without a diagonal cut to the panels
Set for 1 fence section includes:
2 stainless steel bars
incl. post fastening
1 insert bar
7 Panels (jade, ecru or platin) incl. accessories


Posts are available separately. Can also be combined with all other post system types.
BLICKFANG Accessoires
---

Base plate – Post
Dimensions: 120 x 120 mm
Requirement: 1 unit per post
Material: Galvanised steel
Thickness: 8 mm
incl. 4 screws (M8 x 80 mm) je per plate
---

Panel holder
Requirement: 16 units per field
Material: Stainless steel



---

Transom connectors, two-part
Requirement: 2 units per transom
Material: Blackened stainless steel
incl. 4 screws (M6 x 30 mm) per connector