The torroTIMBER® DOLOMIT terrace floorboard manages to impress with its unparalleled interplay of colour. The dimensions of the 193 mm deckboards and the 5 mm gap ensure the entire deck becomes a harmonious unit. With a wood fibre percentage of up to 75 %, the wood material is not only prominent, it can also be experienced. Available in brown and grey, the DOLOMIT is sure to fit seamlessly into your garden.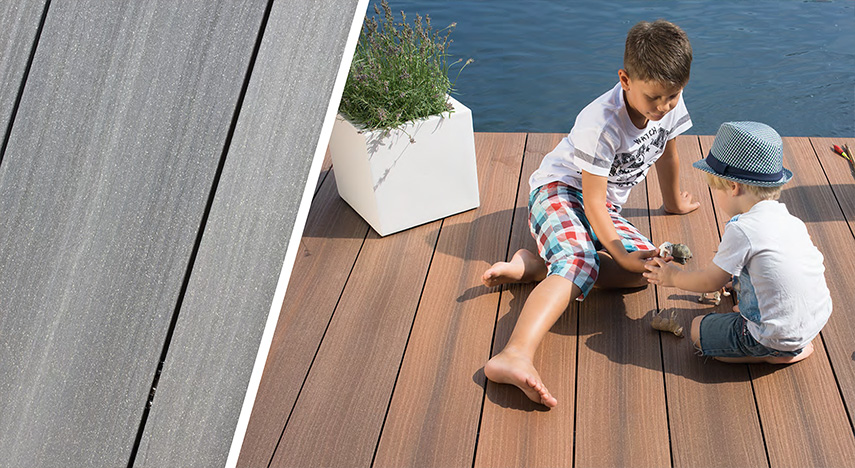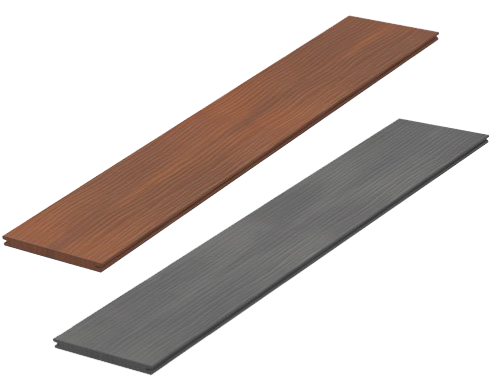 DOLOMIT Plank 16 x 193 mm
Surface: Structured, polished
Colours: Brown and grey
Lengths: 300 cm and 400 cm
Gap width: 5 mm (±0,5 mm)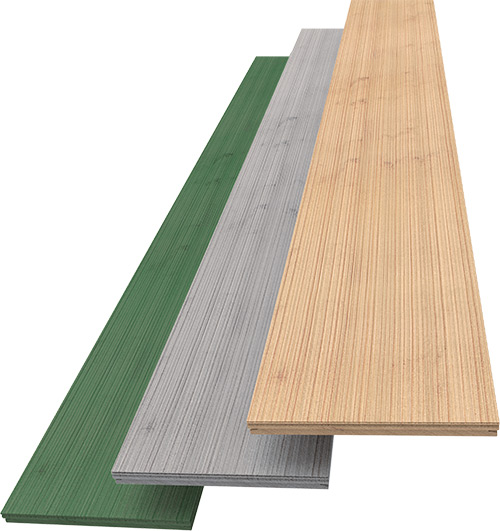 DOLOMIT Base plate 19 x 245 mm
Material: POWOLIT
Surface: one-sided, droved, matt, can be laid on one side
Colours: Ecru, jade and platinum
Lengths: 199,5 cm (available in a length of 250 cm for mitre cuts)
Gap width: 5 mm (±0,5 mm)

The torroTIMBER® GLACIER deckboard boasts a special surface with dynamically oscillating makeup. The soft waves give this deckboard its pronounced timber character. We provide a harmonious structure with a natural and random appearance to ensure that no two boards look alike. The floorboard with a width of 193 mm can be laid on both sides and can be purchased in terra and graphite.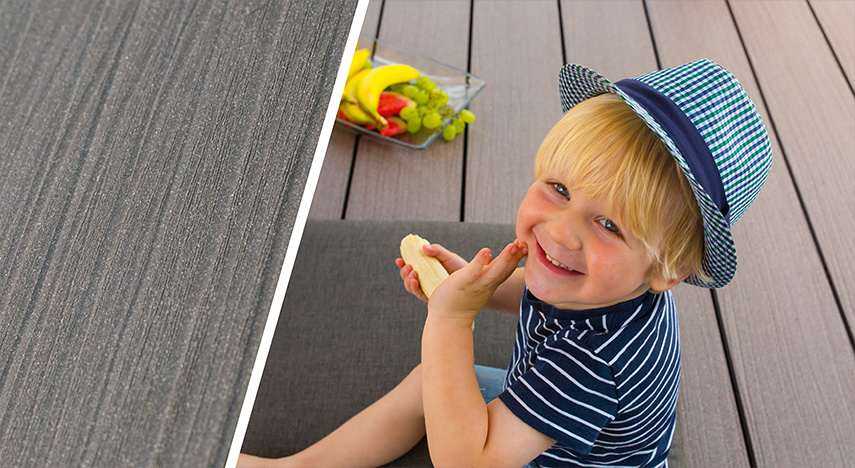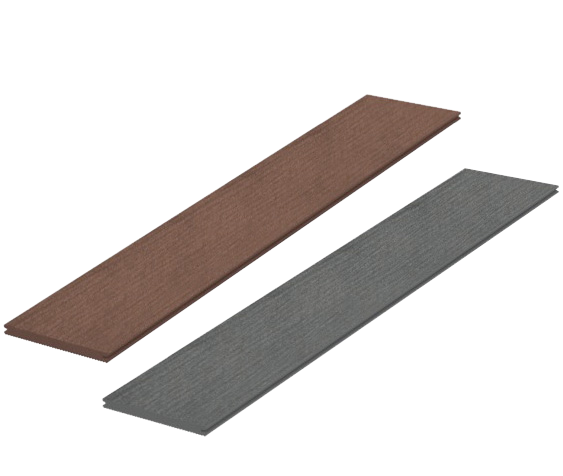 GLACIER Deckboard 16 x 193 mm
Surface: Structured and finely-riffled
Colours: Terra brown and graphite
Lengths: 300 cm and 400 cm
Gap width: 8 mm (±0,5 mm)

---
Architects, designers and developers all agree: This deckboard goes with everything! Whether a cubist city dwelling, a modern balcony or a Mediterranean garden. The grooved or riffled structure of the TREND deckboard ideally unites depth and width. It is both functional and impressive. Available in various widths and colours.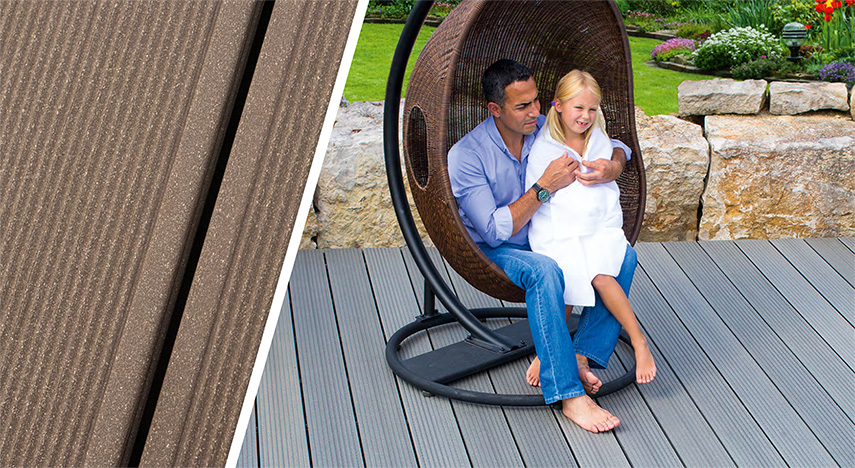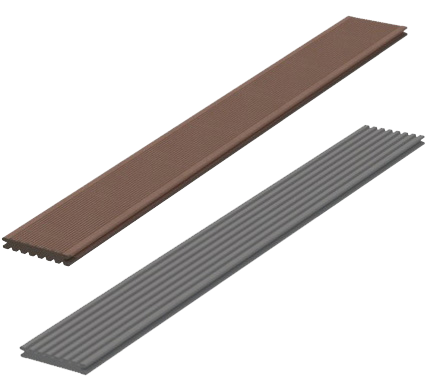 Floorboard 16 x 163 mm
Surface: Finely-riffled and grooved
Colours: Terra brown and graphite
Lengths: 300 cm and 400 cm
Gap width: 8 mm (±0,5 mm)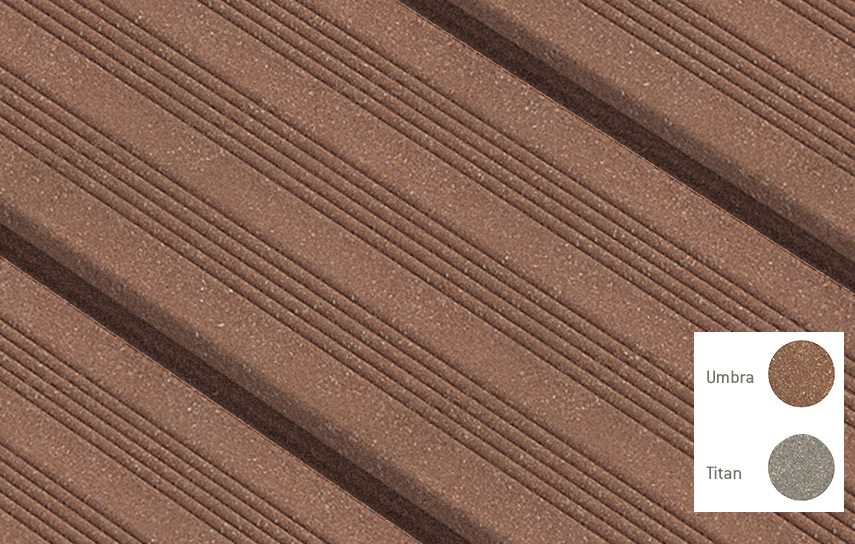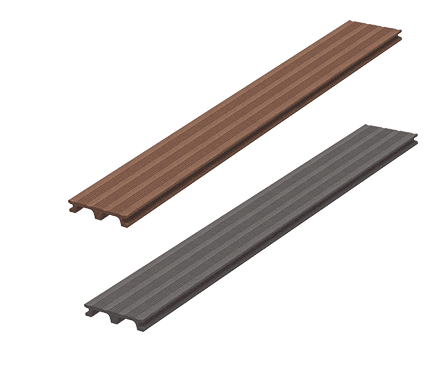 Floorboard 25 x 138 mm
Surface: Partially-riffled, can be laid on one side
Colours: Umbra and titanium
Lengths: 300 cm and 400 cm
Gap width: 8 mm (±0,5 mm)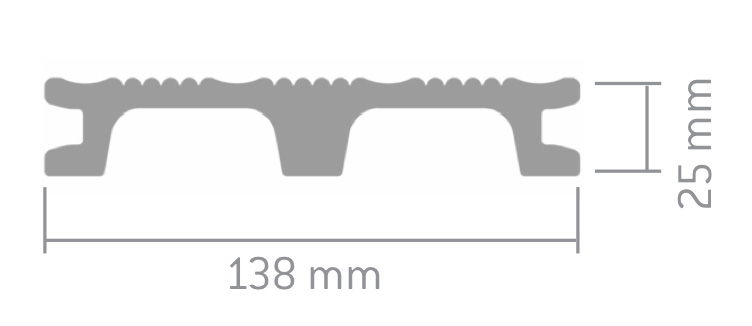 ---
Accessories